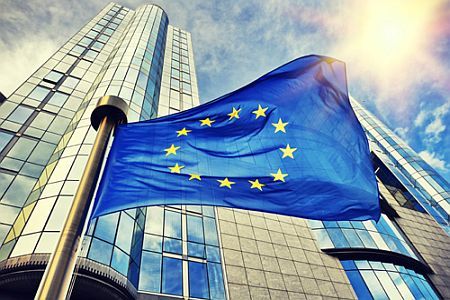 Since July 2016, Intrawelt has been proud to work with the European Commission. This executive body represents the EU on the international stage drafting new legislation, enacting the decisions of the European Council and Parliament and managing EU policy and funding.
After having successfully completed an arduous selection process and being approved as an external translation provider, for over a year Intrawelt has had the honour of translating on behalf of this important institution for various language combinations, and various texts types from business reports and guidelines to regulations and amendments to directives.
Translating for the European Commission requires careful attention to the topics addressed and sector-specific terminology, in addition to familiarity with the idiolect of these institutions (Euro English). As with any reputable professional translation work, it is essential to maintain high levels of accuracy and consistency, and in this case the need for detailed, attentive research is particularly indispensable, carefully consulting any existing official texts. EUR-lex, for example, allows you to search all types of official texts free of charge (the Official Journal of the European Union, treaties, directives, legislative proposals, international agreements, etc.), translated into the various languages of the Member States.
Given the stringent requirements in terms of conformity and compliance with translation memories, terminology glossaries, instructions and references made available by the European Commission, each translation undergoes a detailed examination by the translation departments at the Directorate General Translation (DGT) who then inform suppliers of their evaluation, accompanied by feedback and an extract of the translated document with evidence of the corrections and improvements that were made. It goes without saying: our track record for projects carried out for the European Union DGT is flawless.
https://intrawelt.com/wp-content/uploads/2018/10/Commissione_Europea_Intrawelt.jpg
300
450
Pasquale Sconciafurno
https://intrawelt.com/wp-content/uploads/2018/10/logo_intrawelt-1-300x138.png
Pasquale Sconciafurno
2018-02-01 14:29:00
2018-12-17 11:54:41
Intrawelt works with the European Commission