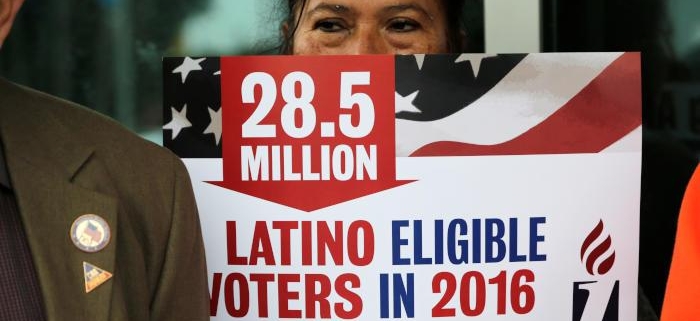 What is the first thing that comes to mind when we think about Hispanic Americans? Illegal immigration, a wall along the Mexican border and images of poverty and repression are often at the forefront. Is this really an accurate picture? In reality, the situation is far, far more complex.
In the collective imagination, Hispanic Americans are viewed from an economic perspective as relatively poor with low life expectations and this is partly why they have never been a significant target for the financial-services market.
Financial opportunity in the Hispanic American market
Hispanic Americans currently represent 17% of the US population, many voted for Trump and the group shows greatly reduced unemployment rates. Whilst these facts alone may appear surprising, more detailed analysis reveals an even more interesting picture.
According to a 2017 study by Univision Communications and Harris Poll, entitled Banking on Hispanics for Growth, out of 59 million Hispanic Americans living in the US, 16 million are between the age of 18 and 34 years, with an average age of just 29. Considering a life expectancy of 82 years, the Hispanic American community boasts an average 53-year window of active eligibility for the purchase of financial products, against 43 years for non-Hispanic citizens.
This figure assumes even greater relevance considering that today there are still relatively few Hispanic Americans using financial goods and products, despite the fact that 80% of them (source: Simmons 2017) declare that they are interested in making purchases, with a peak of 84% among those who speak mainly or exclusively Spanish.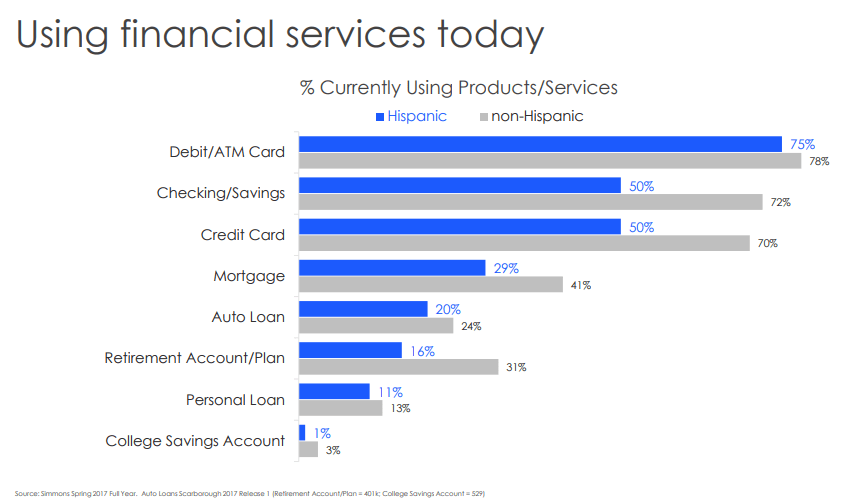 Source Univision and Harris Poll
The differing conceptions regarding prosperity amongst Hispanic Americans and other citizens is a clear sign of the times and of the transformations which US society is undergoing. For Hispanic Americans, prosperity is a synonym of growth and improved living conditions compared to previous generations, and achievement of objectives. For non-Hispanic Americans, on the other hand, prosperity is understood as comfort, economic stability and the possibility to live a stress-free daily life.
In American society, certain populations, such as the Hispanic population, are showing themselves to be more active than others in pursuit of personal and professional goals aimed at improving their quality of life. It is this generational force which makes Hispanic Americans a target market with potential to be explored, particularly with regard to financial services.
Finance, identity and effective communication
Like Mediterranean populations, Hispanic Americans place great importance on their identity and social institutions: language, family and relationships. The study conducted by Univision and Harris Poll revealed that according to the perception of the Hispanic population, 51% of them felt poorly valued by the financial-services market, while 69% maintained that the products on offer did not meet their needs and 22% felt extremely unsatisfied.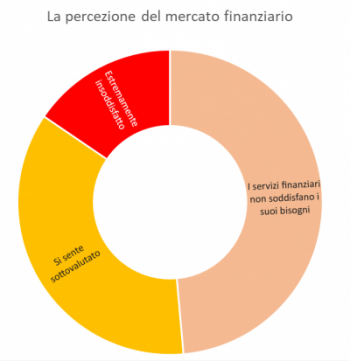 Source: Univision and Harris Poll
One finding was particularly surprising: only 29% of Hispanic Americans stated that taxes and interest rates on services were a primary obstacle (against 44% of non-Hispanics). Finding the key to gaining their trust as clients could offer huge rewards.
Engagement with their identity: the role of translation services
To win over a population, you must win over their hearts and their identity. Communication is the best way to do this, and words and language are the most effective tools.
88% of Hispanic Americans give complete loyalty to those companies which demonstrate themselves as an active partner and invest in supporting the community.
The winning solution is to trust in a translation and interpreting services company such as Intrawelt that has been working in the sector of financial translations for over thirty years offering multilingual communication services, and translation of financial statements and marketing campaigns in over 30 different languages.
Not only translation but also interpreting. The key strategy is to have an interpreter specialised in financial services supporting business liaisons and dialogue with local communities; a kind of right-hand man with detailed knowledge of customs and cultural norms who also possesses financial-services know-how.
Establishing itself as a trusted top player in an identity-focused market such as that of Hispanic Americans requires a high degree of knowledge and sharing of customs, social norms and language. It is fundamental to know how to speak to stakeholders, communities, banks and local companies.
This is why Intrawelt exclusively uses native-speaker professionals specialised in a variety of different sectors including financial, medical/scientific, legal, technical and marketing.
There is an untapped market in the land of the stars and stripes. The race to win over the hearts of Hispanic Americans has begun and today our services can make the difference in the financial marketplace.
For further information, write to us at info@intrawelt.com .
https://intrawelt.com/wp-content/uploads/2018/09/idecide.jpg
328
700
Luigi Apollonio
https://intrawelt.com/wp-content/uploads/2018/10/logo_intrawelt-1-300x138.png
Luigi Apollonio
2018-07-11 20:03:26
2020-02-26 10:27:00
Financial services and Hispanic Americans: an untapped market